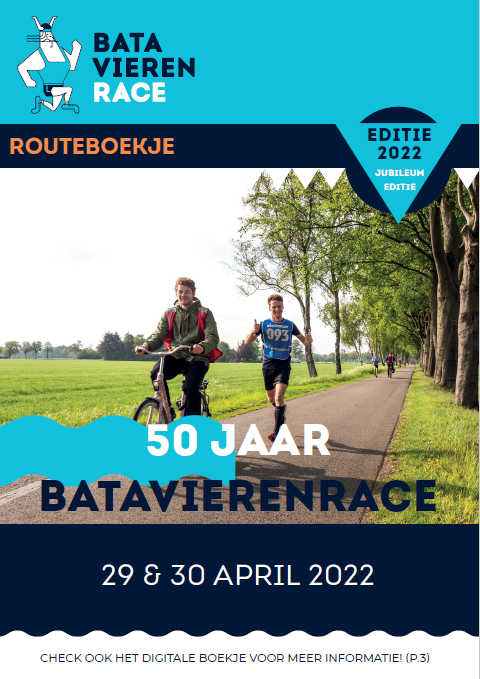 Route- and participant booklet
Dear team leaders and participants,

Below is the route booklet for the 50th Batavierenrace. As well as the errata.
Please read the errata well before the race starts!

The route booklet will be given to the team captain ait the team captain report.

The digital participant booklet is available through this link.
Route booklet

Participants booklet 50th Batavierenrace (878 kB)

Errata 50th Batavierenrace (83,1 kB)