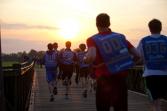 Batavierenrace Competitions
The end result of the 47th Batavierenrace will have two classifications: the University Classification and the General Classification. The University Classification consists of the Dutch university teams competing in the University Competition and the General Classification consists of all other teams. The international teams that participate in the 47th Batavierenrace will be placed in the General Classification.
How to participate?
To participate in the Batavierenrace, the team captain has to subscribe a team. You can subscribe a team via this link.
When subscribing, it is not necessary to have a full team; you can fill up your team until a week before the race. Registration happens completely online and will be possible during the official registration period from November 7th 2018 until November the 30th 2018. When you register your team during this period, registration is assured if you're within the first 10 international teams who subscribe. After this date, online registration will be possible until February 8th 2019 if there are places available.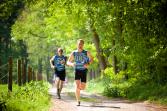 Next to the entry fee it is also possible and recommended to buy additional tickets for bus transport, dinners and sleeping accommodations. These tickets can be bought by the team captain for a small fee. More information about these tickets can be found on the team captain page.