Race Official (WL).
Race Official has the responsibility regarding the safety and progress of the race. During the year they work on protocols to ensure this safety. The knowledge they gain during the year can be applied during the race. The Race Official is present in the race with two vehicles to quickly solve possible problems. They are also located in the command center in Enschede.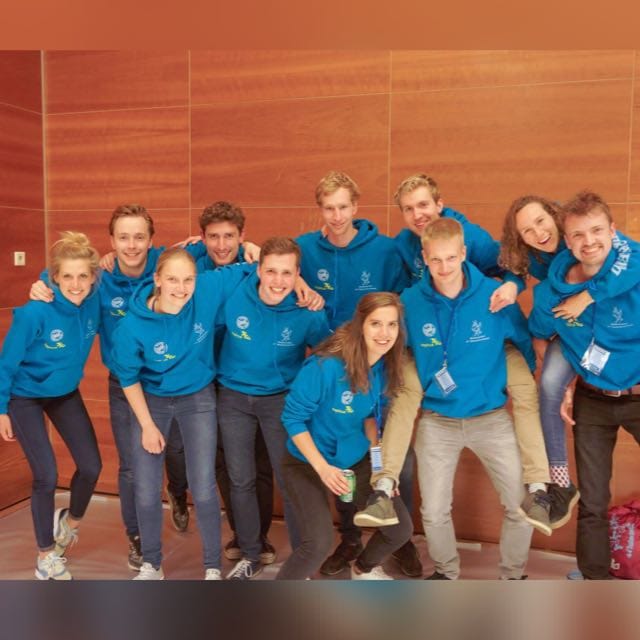 We're looking for you!
Would you like to join this committee? Read on for more information!

YOUR CONTRIBUTION
In Race Official it is helpful if you have experience in organizing or leading events. It is also helpful if you already know a bit about the Batavierenrace. If you are not yet familiar with the organization you will have to learn this in the first year. Becoming part of WL consists of the agreement to deliver 4 years of commitment. The first two years are considered learning years. You will be in the car one year and at the command center the other year. You'll learn how the race works through the meetings, preparations and protocols. We also have 2 control room practice days where we train on dealing with emergencies. Being somewhat stress resistant is helpful although this is definitely trained on these days.

A WL'ER:
- Can communicate well;
- Is decisive, but open to feedback, teamwork makes the dream work;
- Can take responsibility and is relaxed doing this. During the race you tell others what needs to be done, and everyone (employees, partners and participants) should find this to be pleasant;
- Speaking German is useful;
- Be slightly technical (know your way around a computer);
- Know your way around documents and scripts, as well as be able to write, analyze and apply them.

TIME COMMITMENT
Within Race Official it is very normal to have a mix of students and working people. We can be found throughout the Netherlands and do not usually meet in Enschede or Nijmegen. However, the control room exercises and the control room during the race are in Enschede. The time commitment for the Batavierenrace can be quite intensive. This increases leading up to the Batavierenrace. Around the race it can certainly take you several evenings but throughout the year it takes about half a day per month. So we meet about 6 times a year and have 2 practice days.

Interested?
Does this position seem interesting to you? Then contact the committee directly at wl@batavierenrace.nl. They will be happy to answer any questions!

For general questions about joining a committee, please contact interesse@batavierenrace.nl.